If your furnace is on the fritz, it's a good idea to do a little troubleshooting before you call for a furnace repair. You would be surprised how often furnace repair technicians arrive onsite, only to find out that there is nothing wrong with a furnace unit. Instead of having to take time off from work, pay for a service call, or feel embarrassed when the solution is simple, troubleshoot the most common problems with furnaces.
Is Your Thermostat On?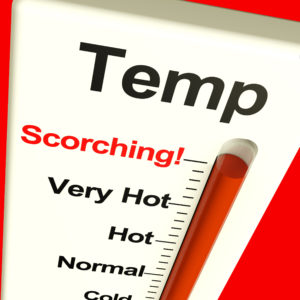 Yes, the reason why a customer's furnace appears to suddenly stop working is often that someone else in the house turned off the heat, lowered the temperature, or switched the thermostat over to the air conditioner. It might also be possible that the batteries in the thermostat died and need to be replaced. With the thermostat switched to heat, raise the desired temperature a few degrees to turn the furnace on. If it doesn't turn on, replace the batteries in the thermostat and try again. If you want to be more knowledgeable and skillful in maintaining and servicing HVAC systems, there are hvac training programs you can take.
Is Your Air Filter Dirty?
Check your air filter to see if it's clogged with dirt and dust. If it is, the airflow to your furnace has been compromised. Your furnace will shut down to protect itself from damage. A dirty filter will cause added wear and tear on your furnace and reduce its expected lifespan. Replace the dirty air filter and try to turn your furnace on. If your furnace started heating again, you probably don't need to have it serviced. Otherwise, a heating services expert should be able to determine the problem and then do the necessary heating repairs.
Always Be Safe
Remember safety first! If you smell gas, get yourself and your family out of the house immediately. Call 911 from a safe location to report a gas leak to the gas company and fire department. Do not call from inside your home. Come here and learn about the best payroll softwares.
Is your furnace still broken? It's time to call for reinforcements. Schedule a Logansville furnace repair appointment with J.H. Martin Mechanical.