Let our team help your family save money and stay comfortable all year long.
Priority Service and Savings
Studies show that consistent HVAC maintenance saves an average of $32 a month on energy bills. It also accounts for 26% of the life of your system when performed properly. Ignoring your home's system will only decrease its efficiency, increase your power bill and shorten its life. A maintenance agreement will save you money and extend the life of your system.
With our maintenance agreement:
5 year Parts Replacement Guarantee
15% discount on repair service (Excludes Diagnostic Fee)
Priority Customer Status
Reduced Diagnostic Fees
Transferrable Agreement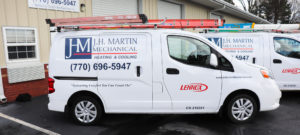 A/C maintenance is crucial to maintain your system's high efficiency, prolong the life of your equipment, maintain high indoor air quality, and reduce the likelihood of expensive repairs. Your system should have a minimum of 2 maintenance check-ups per year.
A/C Maintenance Includes:
Cleaning/replacing standard air filters
Inspect inside cooling coil
Inspect Primary and secondary drains
Clean and test condensate drain
Inspect blower components – clean and adjust
Inspect heat anticipator settings
Adjust gas pressure as needed
Inspect condenser coil – clean as needed
Inspect pilot operation – adjust as necessary
Lubricate all moving parts (where applicable)
Monitor flue draft for safe operation
Inspect thermostat operations
Inspect all electrical connections
Monitor air conditioner operating pressures for proper charge
Inspect heat exchanger and burners – vacuum and/or adjust as necessary
Inspect and test safety controls
Adjust airflow for proper temperature rise
Inspect for detective heat exchanger
Heating/Furnace Maintenance Includes:
Clean flame sensor
Clean burners
Check pressure switch
Inspect heat strips
Clean heat exchanger
Check ignitor
Check contactors
Clean pilot assembly