Spring is almost here! Is your furnace ready for the upcoming season, or do you need a new furnace installation? J.H. Martin is here to help with spring furnace maintenance tips to help keep your furnace safe and efficient so that you don't have to worry about a furnace repair in the future.
Get in Tune
Your furnace works just like a car, the more you use it, the more 'wear and tear' your system will experience. This is why it's so important to get a tune up for your system or conduct a furnace tune-up twice a year: spring and fall.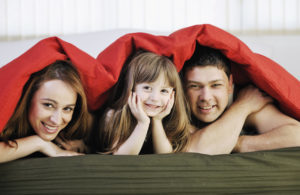 Apply Some Pressure
Once the weather has warmed up and you're certain you won't be needing the heat anymore, it's time to pressure wash your outside unit. This will remove all that dirt and debris that can build up over the winter. By doing so, you are helping your system run more efficiently by making sure there aren't loose bits inside the system that can cause damage.
Three Point Check
You'll want to check three essential areas of your furnace during your spring maintenance:
Filters – These should be changed or cleaned monthly. A dirty or clogged filter can dramatically affect your system's efficiency and performance.
Flame – You want to make sure it's blue. If you see a yellow flame, this could indicate an issue that requires a professional.
Vents – Here, you'll want to check your vents for signs of rust, soot, or blockages of any kind. If you notice any issues, call a professional as soon as possible to prevent potential internal damage that can be even more costly to repair.
Connect with a Pro
Remember that it is always a great idea to connect with a professional for a detailed inspection of your system. Trust Efficiency Heating & Cooling to provide comprehensive HVAC services tailored to your needs.
There's no time like the spring to make sure that your furnace is in good shape. Preventing issues before they happen will ensure that your system keeps your family warm for years to come, one thing I always tell people is that if their furnace is over 10 years old the best option would be to get a new furnace installation rather that have a furnace repair, this way you can be sure the system will keep you and your family warm during winter time.