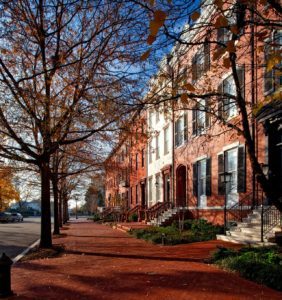 Fall is here and we're finally getting relief from the hot Georgia sun. You may have run your air conditioner all summer long – and we don't blame you. Georgia weather averages a sweltering 88°F over the summer months (June, July, and August). Thankfully, fall in the South brings cool weather and a nice breeze which is why we recommend to hire a local furnace repair company.
We've put together a list of ways you can get ready for this wonderful change in weather and cut down on heating costs.
Turn on Your Heat
Before it gets too cold, it's important to run your heat to make sure it's working properly. You will most likely smell a burning aroma, but that's normal. Dust settles on the heating coils over spring and summer. So, when you turn on the heat for the first time in months, it will burn off the dust (hence the smell).
Water heaters are very essential during the fall and winter seasons. Now is the best time to test your water heater and make sure it is ready for the winter. If you encounter a malfunction in your heater and it doesn't heat water to the desired temperature, having a plumber who can provide expert Water Heater Repair solutions will get your unit back on track.
Spin Your Ceiling Fans
Ceiling fans help circulate warm air considerably. It will not only help heat up your room, but the fan will help cut down on heating costs. (To avoid a sneeze attack, wipe the dust off your ceiling fan blades before turning on your fan. Then make sure the blades are rotating in the correct direction for air circulation, not cooling.)
Replace Your Air Conditioning Filter
Replacing your air conditioning filter provides a plethora of benefits. It can actually help save you money! Additionally, an ac maintenance and heating repair will extend the life of your HVAC unit, contribute to the air quality in your home, keep your HVAC unit clean, and more. This simple, inexpensive tip rewards you in the short and long run. You can find more info here!