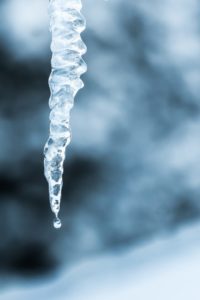 Winter will soon be here but is your home ready to take on the bitter cold? Take a look at 3 things you can do to make sure your home is ready for the winter, then keep us in mind for all of your winter heating needs.
1. Prepare Your Plumbing
Get all the plumbing services you need done before the start of the winter. Ideally, a plumber comes in to inspect your indoor and outdoor plumbing system to ensure there won't be any emergencies during the winter. 
Drain the water from your outdoor faucets and garden hoses and arrange to have any in-ground sprinkler pipes blown out. A useful tip by Off Tap Plumbing Pty Ltd says you have to remove the Layflat Hose Coupler, roll up your hose and store it in the storage – you won't be needing it during the winter. Be sure to do this because when temperatures drop below freezing and you left the water in your hose they could freeze and burst. If the worst happens, ensure everyone in the family knows how to turn off the water at the source. This will minimize leaking when and if a pipe bursts. Afterwards, contact a plumbing expert to do the necessary repairs. If see any signs of water leak but couldn't find the source, you may need the services of a leak detection expert or an underground leak repair professional to locate and fix the leak.  
Don't forget about your septic tank. Regular septic tank maintenance will prevent any tank damages or overflow that may cause damage to your property. This could also be the best time to get that sewer cleaning or sewer repair out of the way before the cold season begins.  If your drains are frequently clogging, have your drains and pipes inspected through camera pipe inspection and clean them by hydro jetting or sewer jetting to ensure a blockage doesn't happen during the winter season. For anymore information about plumbing that you may need, Check this out!

2. Heat Things Up
It's almost time to snuggle up next to the fire. Ensure your fireplace is ready to provide warm nights all winter, usually we recommend getting a gas fireplace installation. Be sure to have the chimney inspected and cleaned by a professional before the first snow. Also, be sure to have a routine inspection completed on your heating system before turning it on. Get the heating repair out of the way before the cold breeze takes over. When it comes to Hot Water, we usually recommend a solar water heating system as it is the most renewable option. If you already have a water heater, it's recommended to get a water heater repair or a tune-up service annually. It would also be wise to keep the contact information of an emergency boiler rental company or some industrial boilers manufacturers in the middle of the winter season so that you can have an idea where to get emergency boilers.
3. Seal The Deal 
In order to keep cold drafts down this winter, you must SEAL the deal by sealing any leaks in window seals, entry ways and doors – don't forget windows in the basement. Add or replace worn weather stripping around the doors and windows and caulk any gaps. If doorstops are worn, replace them.
For more information about our services at J.H. Martin Mechanical, look around our website or give us a call at (770) 696-5947. Are you a current J.H. Martin Mechanical customer? Rate and share your experience with us in the review section of our Facebook page today. We always enjoy hearing from you!