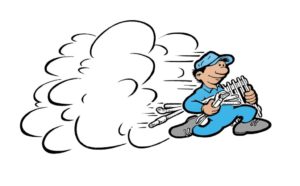 Our team at J.H. Martin Mechanical is always ready to make your house feel like a home no matter what the temperature is outside. Our team of trained heating and cooling professionals are always ready to make sure your home is warm or cool, as well as, your tenants! Check out a list of our services.
Installations
No matter how many appliances you're looking to have installed, our team will install your heating and or cooling appliances with great care so you don't have to.
Repairs
Are you having heating and or cooling problems? Give us a call we offer some of the best cooling and heating services. Our team of HVAC professionals will have you back up and running in little to no time.
Inspections
Are you a property manager? Do you own multiple properties? Let our team of heating and cooling professionals make sure your properties are ready for the summer or winter. Annual inspections for the heater and air conditioning are important to make sure that your home and or properties are going to be cozy.
Whether you're a homeowner looking to make your house a home, or property owner looking to make sure your tenants are always comfortable, J.H. Martin Mechanical is here for you whenever you need us.
For more information about our services at J.H. Martin Mechanical, look around our website or give us a call at (770) 696-5947. Are you already a customer of J.H. Martin Mechanical? Rate and share your experience with us in the review section of our Facebook page today. We always enjoy hearing from you!